Once connected to your Directadmin console :


Click on  Select PHP version




There you can :

Select PHP version from the drop down.






Also, there is the options tab which allows to configure php variables for expert users.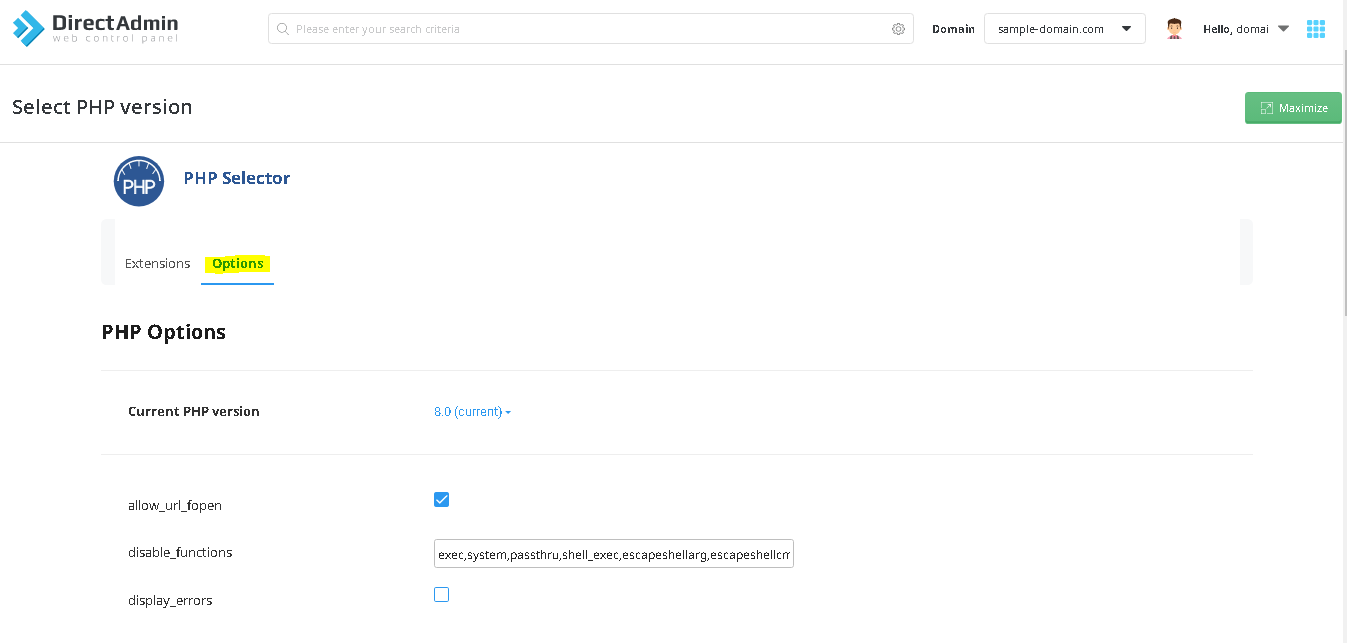 We recommend that you check that all your website component are functional after PHP Version change.
We recommend not to use the latest PHP Version and also not to use the 4.X and 5.X version as they are deprecated.